The 2022 EduDance concert is not to far away now!  The students have been practising their dance moves each week and are looking forward to showcasing their new moves for you on Tuesday, 28th June (Week 10).  The Pre-Primary to Year 6 show will commence at 2:00pm in the School Hall and Kindy parents are invited to come and watch their child's last session at 9:00am on the same day.
Jess our EduDance instructor, has discussed with the students this week the outfits to be worn on the day.  The outfit list she has spoken to the students about is outlined below.  Students can wear these outfits for the day.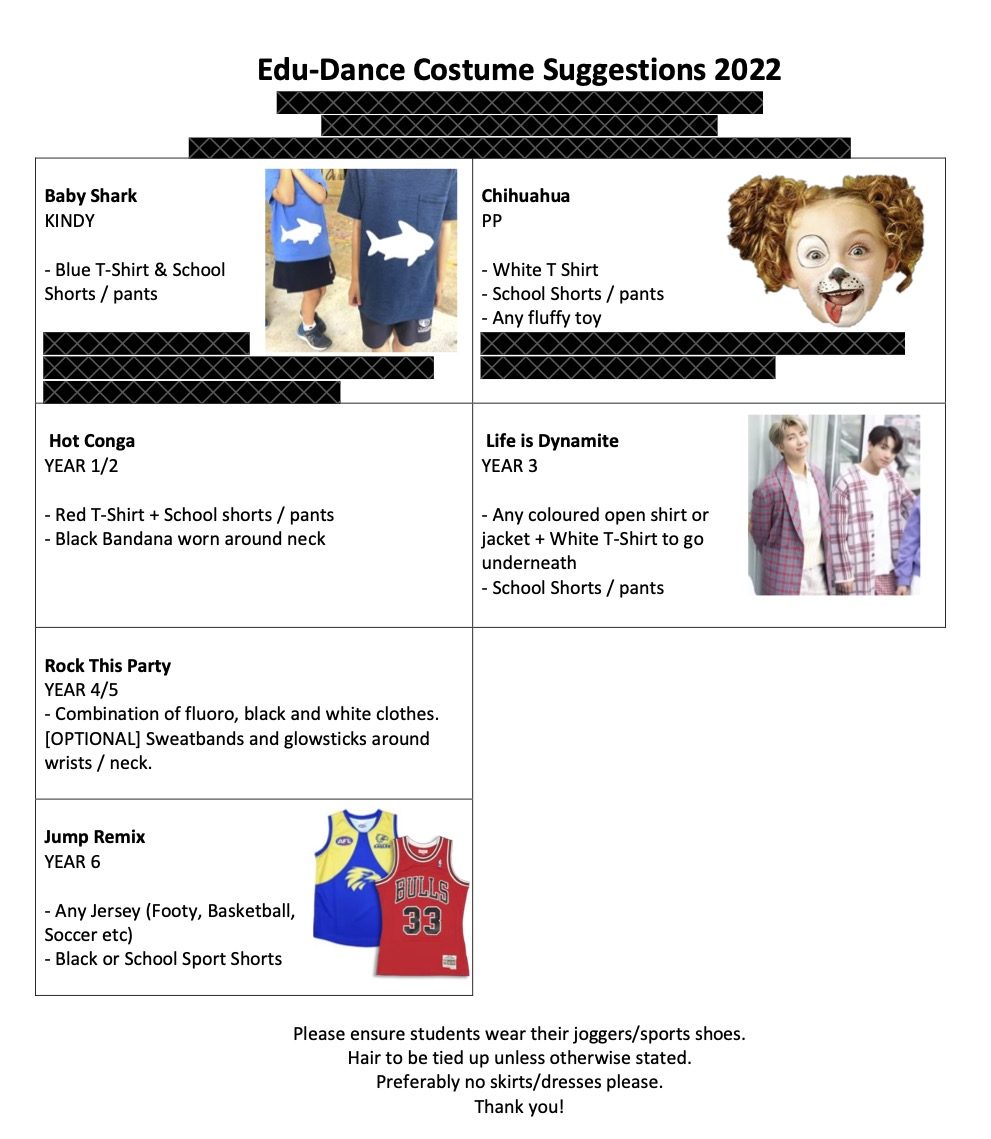 You may not be aware, but each year EduDance is paid for by our P&F.  THANK YOU to our P&F Committee and to all members of our school community who support their work.
We look forward to seeing you at the concert in a few weeks time!
Leon Bolding
Principal