With funding from Bankwest, the Telethon Kids Institute developed a cyber safety educational app designed to keep parents and carers up to date with trusted, tailored information to help them teach their children to interact safely online.
The Beacon app is the result of a decade of WA research on children's technology use, cyber safety, and parent behaviour.
The App delivers reliable information backed by research and behavioural science, as well as ideas, strategies, and personalised support.
CEWA and St Dominic's School, through the Child Safe Framework, is committed to modelling healthy, respectful relationships for our students both in the physical and online environments.
The "Beacon: Cyber Safety" App is available to download for both iOS and Android and I highly recommend taking a look.
The app aims to provide parents and carers with knowledge and skills to help children thrive in a digital world by building their capacity to support children to use digital technology in a positive way.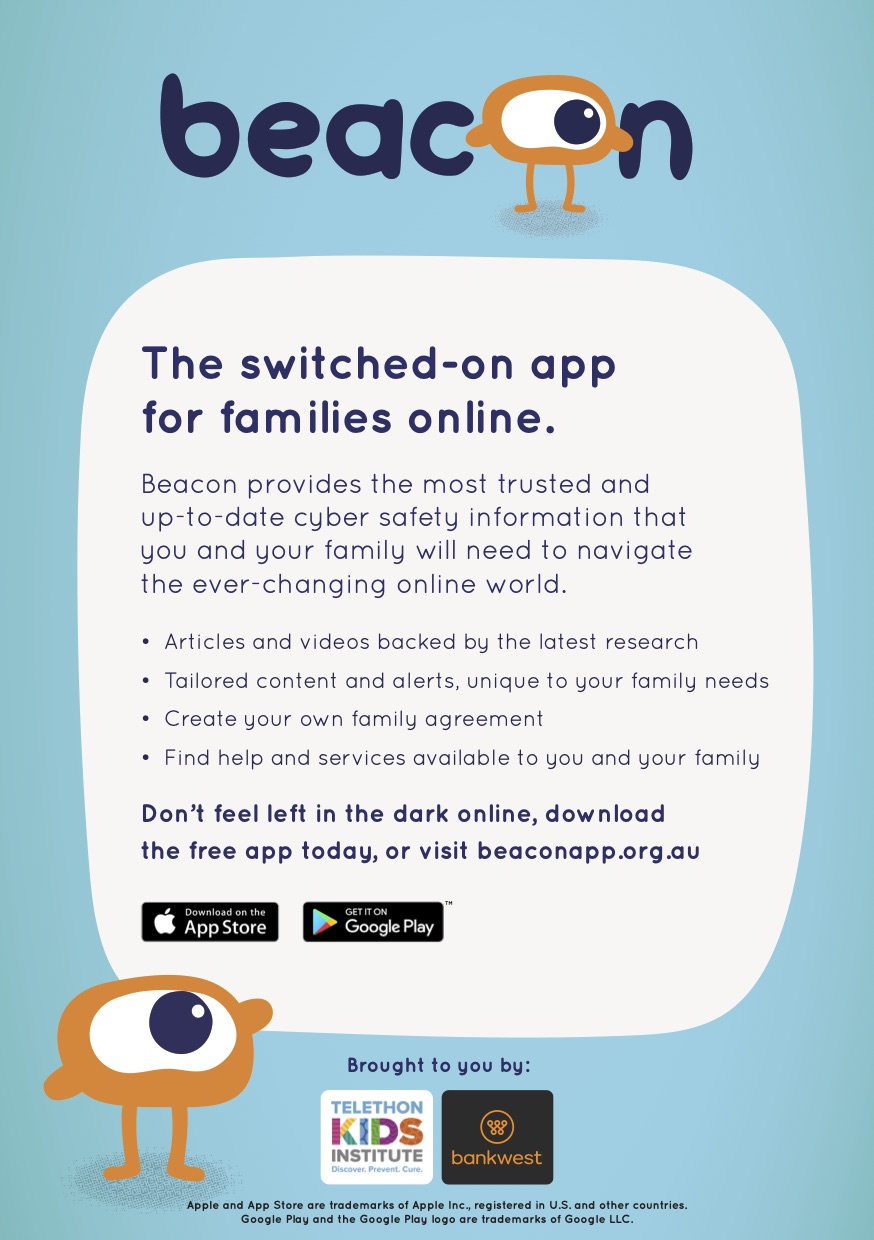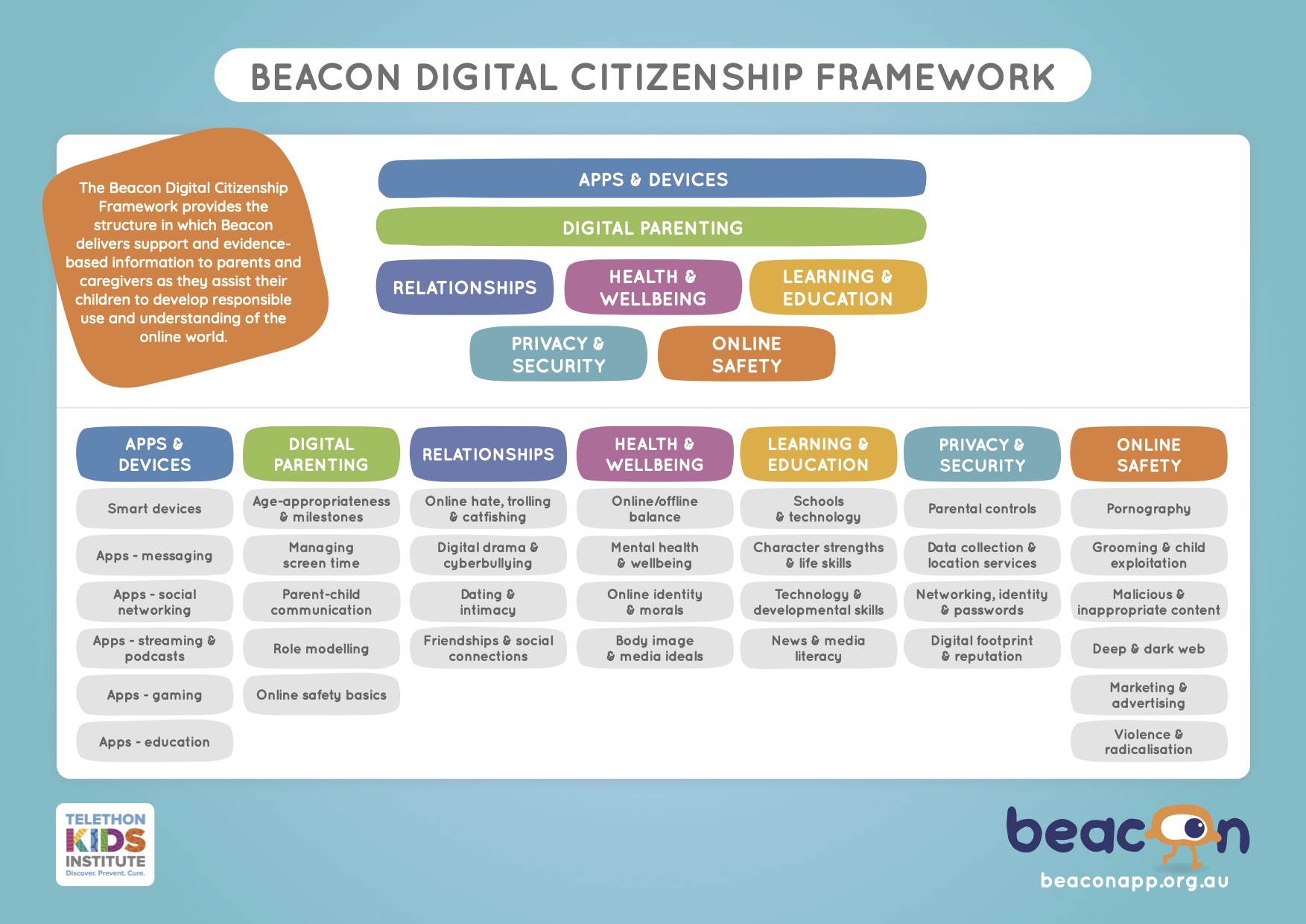 Leon Bolding
Principal