On Monday 27th July, Year 6 and 5 students respectively will be participating in the 'Becoming a Man/Woman' and the 'I am Nature's Greatest Miracle' talks. These will be run by the Centre for Life, Marriage and Family. These will be run at school during the day.
Please find attached to this post the information for the parent evening, which is to be held on Thursday, 23rd July from 6:30-8:00pm. The purpose of the evening will be to gain information about what students will learn in their own workshops for the. Students do not need to attend. All that is required is a parent. The information evening will be held in the school hall.
Early in Term 3, a permission slip will be coming home in regards to the workshops for students. Please sign these and give them back to the class teacher as soon as possible.
If you have any questions, please don't hesitate to get in contact with me.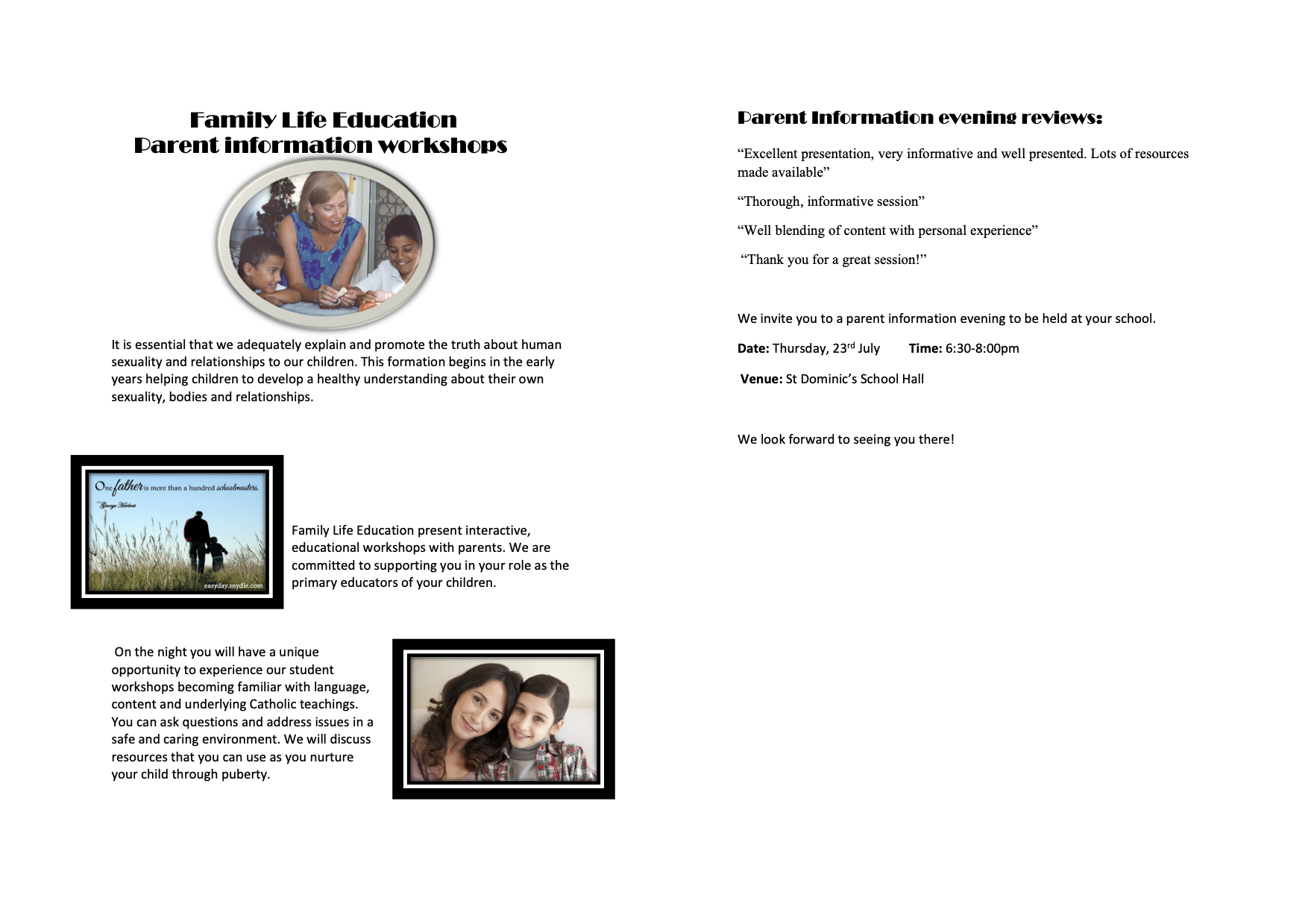 Alex Paljetak
Assistant Principal