As the Christmas Season approaches, may we celebrate with joyful hearts the truth of God's loving presence forever with us.
May our celebrations of the Lord Jesus Christ's birth and eternal presence in our lives fill us with peace and hope amidst our life's struggles and challenges.
Our parish prayer is that this holy season will be a joyful one for you and your loved ones.
I wish to invite you all to our Christmas celebrations of
Peace, Love & Blessings!
It would bring us great joy if you are able to join us at these celebrations.
Christmas Eve (Thursday 24th December)
Christmas Eve Outdoor Mass at St Dominic's School Oval
6.00pm Children's Nativity Play
6.30pm Christmas Eve Mass
Children are invited to come dressed as a nativity character
9.00pm OLGC Mass
Christmas Day (Friday 25th December)
7.30am OLGC
9.30am St Dominic's
We extend a warm invitation to those who are away from family or on their own on Christmas day, to join us for lunch at 12 noon in the parish centre Innaloo.
I look forward to welcoming you and sharing this lunch with you.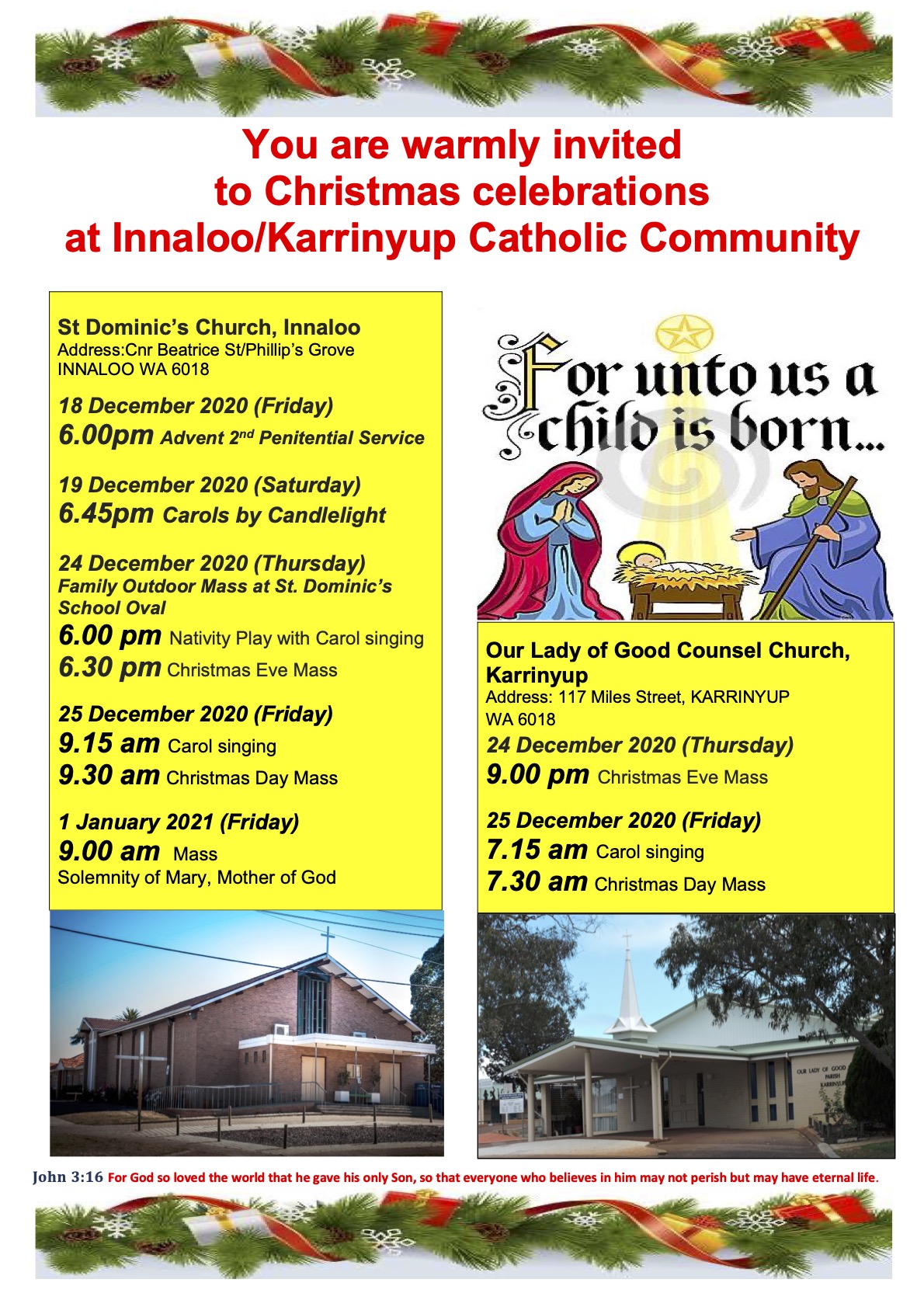 Fr Bernard Lanarolle
Parish Priest
Innaloo/Karrinyup
Ph: 9245 3899