On Wednesday, 14th September, the Mini Vinnies team will be selling hot chocolate at recess from the canteen for $2.
All of the money raised will be donated to the St Vincent de Paul Winter Appeal.  There are many in our society who face the struggle of domestic violence and need our help.  Over the last six months there has been an increased need to rehouse families, with many leaving quickly with no possessions.  We will continue to support these families through this fundraising opportunity on top of the items everyone has been kindly donating.
If your child would like a hot chocolate on the day, please send them with a $2 coin and a 'keep me cup'.  To embrace our focus on being environmentally responsible, we are asking all students who would like a hot chocolate to bring their own keep me style cup.
Your support is much appreciated!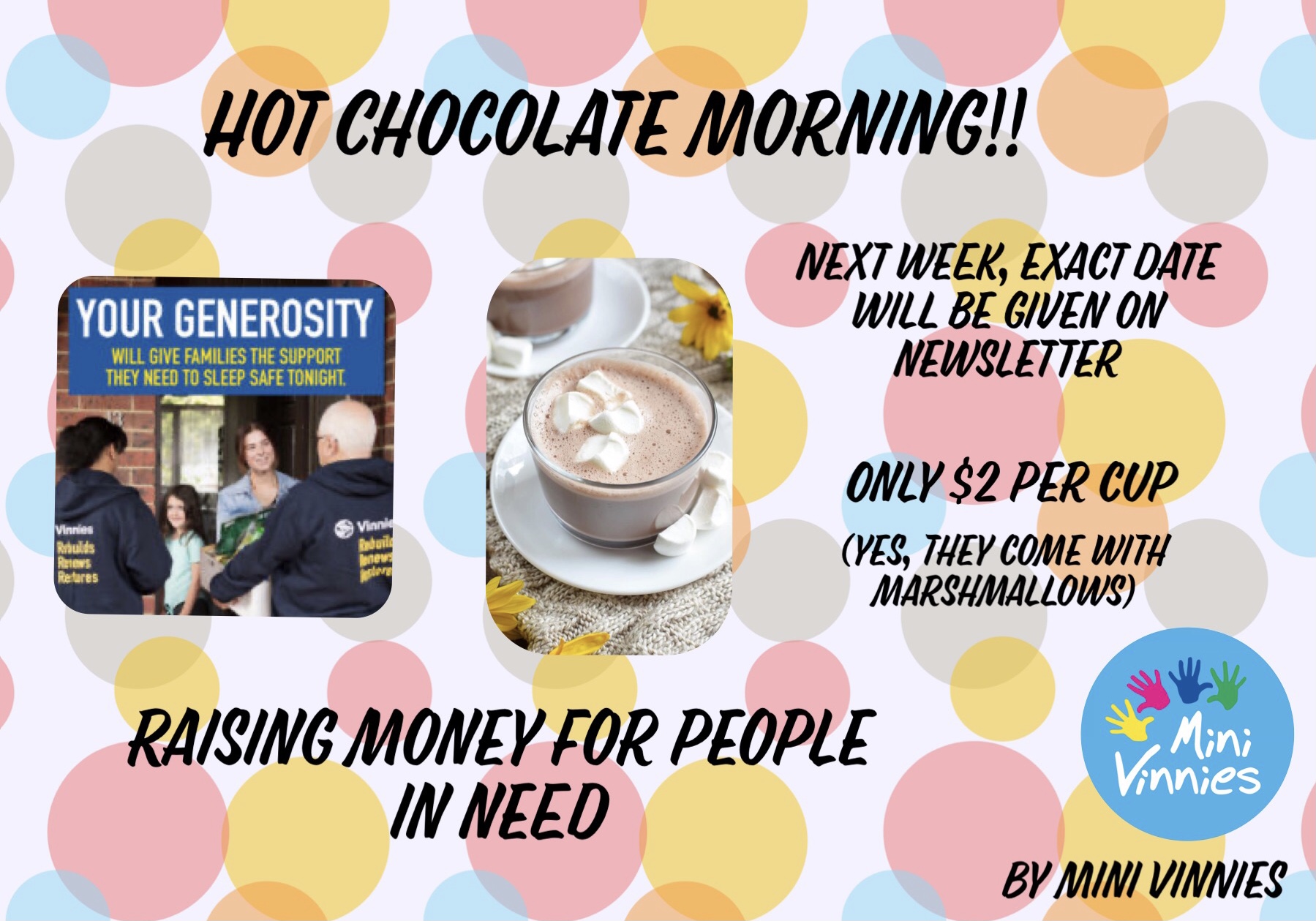 Rochelle Brush, Danielle Rimmer and the Mini Vinnies Team
Mini Vinnies Coordinator