New Defibrillator – In consultation with the school, Mrs Michelle Haagman recently investigated, applied for and obtained a grant that has provided our school and local community with a defibrillator that can be accessed and used in emergency situations.  The defibrillator has been mounted along the Eastern wall of our school (near the church) and if required can be accessed by anyone in the community by simply calling triple zero.  I sincerely thank Michelle for pursuing this grant on the community's behalf.  It is certainly nice to know that it is close at hand if required.  Thank you, Michelle.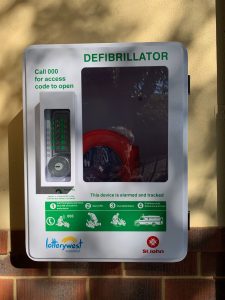 Toilet Block Refurbishments – Some minor, but exciting, refurbishment work will be taking place in the toilet block at the rear of the school during the next school holidays.  The planned work comes on the back of feedback received from a survey conducted with our students this term and research completed by Ava Corke (Head Girl) earlier in the year.  Both the male and female toilets will be repainted, along with the floor outside the toilet block.  The paint and labour associated with the painting work is being kindly donated by Mr Lejo Ouwendyk (grandparent of the school), who owns and operates Kallaroo Painting Contractors.  We are extremely grateful for this very kind donation to our school community.  Tim Lofthouse our handyman will complete some of the minor maintenance work required and professional tile cleaners are being arranged to rejuvenate the floors.  The work focuses on refreshing and brightening up the area as well as making it a more inviting space for our students to visit throughout the day.
New Fencing at the Front of the School – Recently you may have noticed some additional fencing erected at the entrance to the school.  The fencing has been put in place to further prevent possible falls from this walled section of the school and to increase security out of hours.  Unfortunately, the company's measurements were incorrect, which is why a small section is currently missing.  This final piece will be installed in the coming weeks.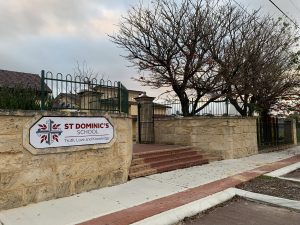 Leon Bolding
Principal