As part of our Student Leadership role this year, we are in charge of looking out for and awarding Out of School Achievement Awards, so please let us know, via the online form linked below, if you are aware of any extraordinary out of school achievements by our students.
At last Monday's assembly, we awarded two Out of School Achievement Awards.  The details of the awards are below.  Congratulations, Emily and Christopher!
Sporting Achievement Awards
Emily (Year 1) – For winning a silver medal at her gymnastics competition recently.  Fantastic achievement, Emily, well done!
Christopher (Year 4) – For recently passing his grading test in Taekwondo and getting his green belt after only 8 months of practicing.  What an amazing achievement, Christopher, well done!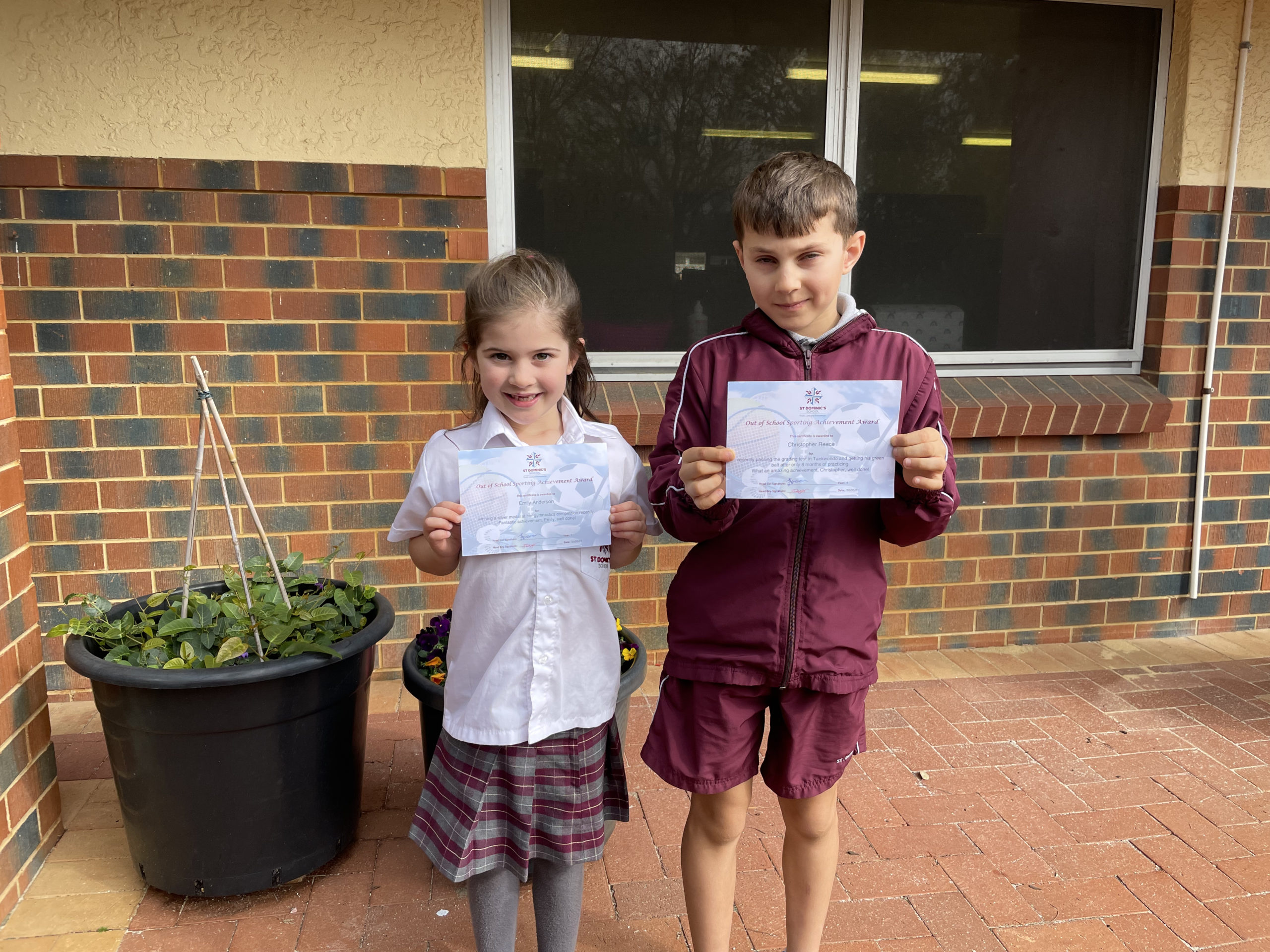 Josie, James, Saige and Martin
Year 6 Student Leadership Team