Earlier today WA Minister for Health Roger Cook announced COVID-19 restrictions are now in place for the Perth and Peel regions for a minimum of three days effective from 12pm (midday) today.  In particular, mask wearing is mandatory indoors, on public transport, and outdoors where physical distancing is not possible.
I ask all in our community to continue to be vigilant in following our established COVID-safe practices.  This includes maintaining good hand hygiene and physical distancing where possible while on the school grounds.
Masks
Parents, caregivers and visitors to our school must wear a mask and adhere to all COVID-safe guidelines while they are INDOORS.
If parents, caregivers and visitors are outdoors on our school site, masks MUST be worn if physical distancing is not possible.
All St Dominic's School staff members are required to wear a mask whilst INDOORS at school.  However, when teaching, interacting or caring for children, they are permitted to remove their masks if they interfere with their ability to clearly communicate with students.
Students in Kindergarten to Year 6 in the Perth and Peel region are not required to wear a mask.
Parents, Caregivers and Visitors on School Premises
Parents and caregivers can enter school grounds to drop off and pick up their children and enter classrooms if absolutely required, however, must;
enter and exit the school through the main school gates located on Beatrice Street,
sign in using the SafeWA app (QR code located on main school gates),
practice 1.5 metre physical distancing, where practicable,
not congregate in groups,
follow good personal hygiene practices,
use the hand sanitiser located at the entrance to the school grounds, and
wear a mask when indoors and outdoors if physical distancing is not possible.
All parents, caregivers and visitors to the school during the day (outside of drop off and pick up times) are required to adhere to the above directives, as well as report to the main office before entering the school.
Indoor Venues and Activities
A 150 person limit and two square metre capacity rule once again applies to all indoor venues at St Dominic's School.
Student Attendance
Students who are unwell should stay at home and parents are asked to seek medical advice if their child exhibits symptoms of COVID-19.  The normal processes for advising the school of a child's absence continues to apply.
Playground Use Before and After School
The junior and senior playgrounds will be closed before and after school.  After collecting students from the classroom, families should exit the school in a timely manner via the main gate.
COVID-19 Exposure Sites
The Western Australian Department of Health is the lead agency in Western Australia (WA) and monitors the COVID-19 situation in WA – including updates on COVID-19 exposure sites.
For the latest health information and any health-related enquiries, please refer to the Western Australian Department of Health website or access the helpline on 1800 020 080.
I thank you for your understanding and support of the above restrictions now in place.  Your ongoing support enables our school to continue to operate and be a safe environment for our whole community.
Take care.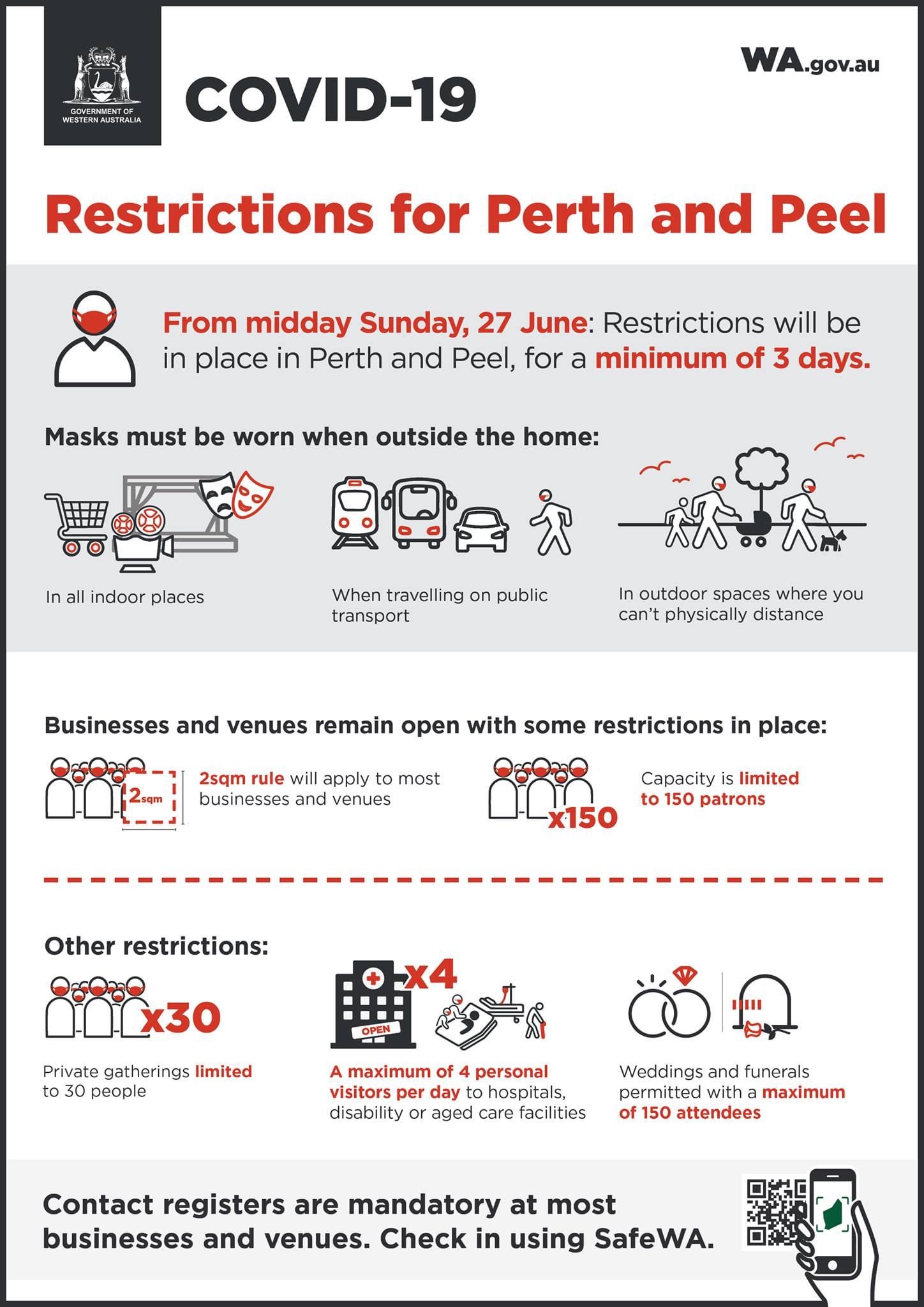 Leon Bolding
Prinicpal