As the newly appointed P&F President, I thought I should introduce myself. My name is Veronica Raso, I have two boys at St Dominic's, Nicolas in Year 6 and Jaden in Year 3 and I am honoured the take on this role for our amazing school community. I joined the P&F committee a couple of years ago to "just help out" and over this time I have loved being involved with the school and the families at St Dominic's. I have formed some amazing friendships and had a bunch of fun, all along knowing that I am making a positive contribution to the environment where my children spend most of their day.
I invite you all to come along next Wednesday, 12th of February, for our first P&F meeting of the year, held in the Library from 7pm. Please join us for a drink and a chat and share with us some ideas you may have that could better our school for our kids, or just come along and see what we are all about. The more the merrier, we always look forward to seeing our regulars but we also welcome and love to see new faces.
Amazing things can happen when the P&F and the education team work together towards common goals. To continue the great work from our previous P&F Executive team, the St Dominic's P&F committee need families from all walks of life, with a range of ideas, thoughts and suggestions, and who are committed to delivering great outcomes for our children and the school. Everybody has a role to play and your ideas will be heard. The more people involved — the more exciting and successful it will be.
What do we do?  – We run events, we discuss ideas and work as a team to better our school community, we raise money and put it towards fun things for our kids, your kids.
Below is a list of the new P&F Executive team and the Class Representatives for 2020. Please feel free to have a chat to any of us if you have any questions, ideas or would like to get involved in any way.
President – Veronica Raso
Vice President – Anthea Toutountzis
Secretary – Not filled
Treasurer – Michelle Haagman
P&F Board Rep – Tania Stefanic
Kindy – Ingrid Shaw & Vicki Henderson
Pre Primary – Lisa Nicolaou  & Katie  Anderson
Year 1 – Pia Schwenke & Nikola Komada
Year 2– Jaye Kingwell
Year 3– Mel O'Donnel & Lisa Willesse
Year 4– Justine Ostaszewskyj & Kathryn Vajda,
Year 5– Jaye Kingwell & Sinead Dyer
Year 6 – Wendy Beuster
I look forward to meeting you all, please feel free to come and have a chat with me if you have questions about  getting involved in the P&F or Email me on mvraso1@gmail.com .
Thanks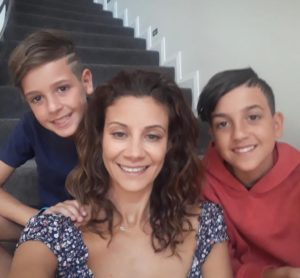 Veronica Raso
P&F President