First Week of Lent
(School Week beginning 22nd February)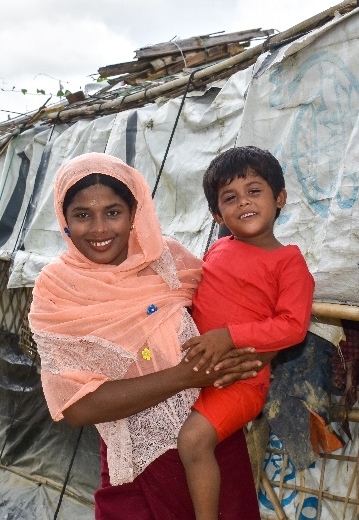 We begin our annual Lenten Project Compassion journey by learning about the story of Jamila and her family.  Jamila, 22, is a Rohingya woman, living in the world's largest refugee camp in Cox's Bazar, Bangladesh.  A single mother, she fled armed conflict in Myanmar to save herself, her elderly mother and eight-month-old baby.
With the support of Caritas Australia, through Caritas Bangladesh, Jamila was able to access emergency food and shelter.  She also received counselling, emotional support and learnt sewing skills, to help her earn an income.  Jamila now feels less alone, with a sense of community around her.  She is able to 'Be More' to her little family.
860,494 people remain in the densely populated camps, in desperate need of humanitarian assistance, especially due to COVID-19. (UNHCR)
Watch a short film about Jamila's story here.
"Aspire not to have more, but to be more."
Please support Project Compassion: lent.caritas.org.au
Alex Paljetak
Assistant Principal