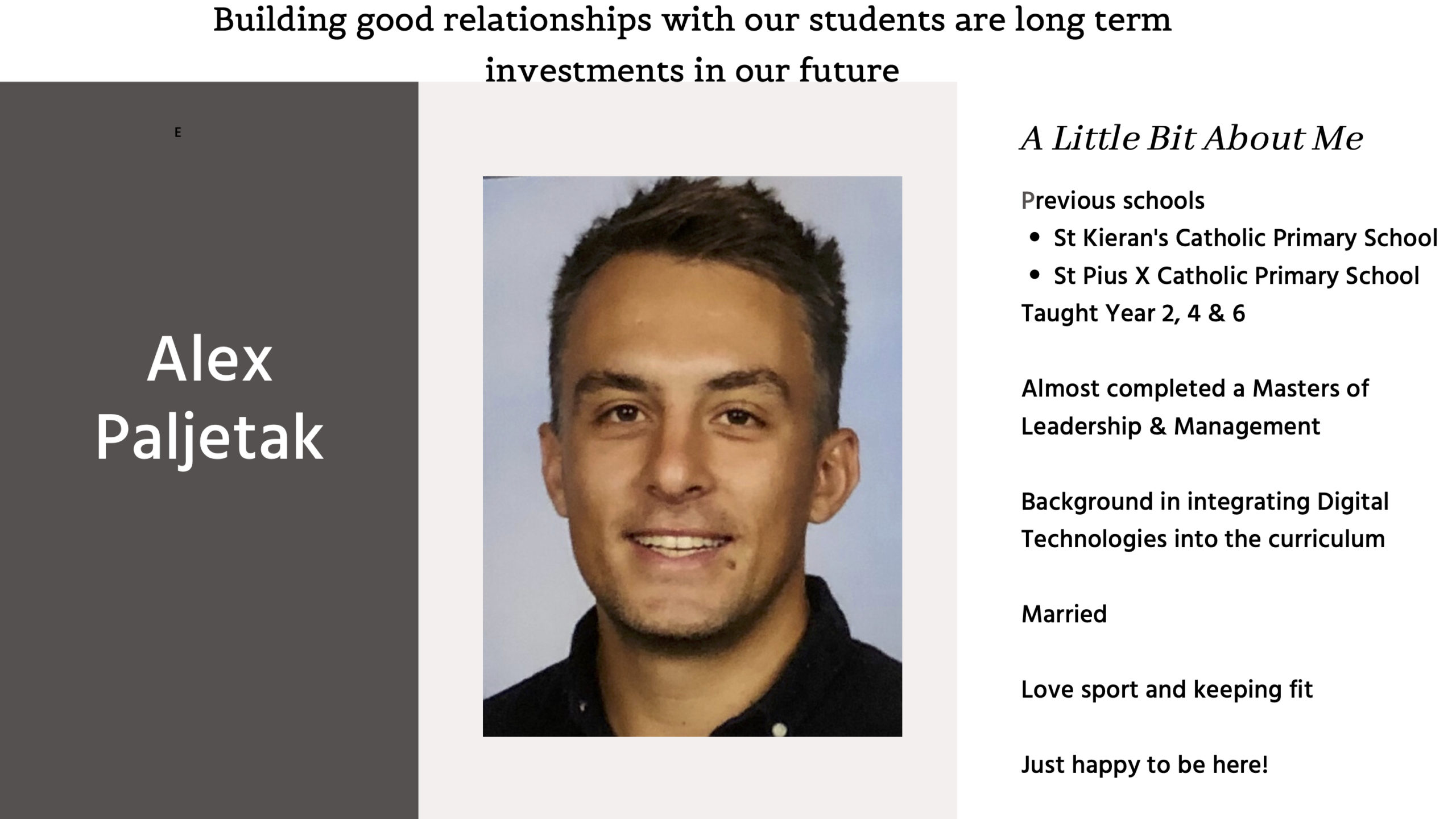 My name is Alex Paljetak and I'll be working as the Assistant Principal and Sport teacher at St Dominic's this year.
My teaching career started at St Kieran's Catholic Primary School where I taught Year 2 and 4. Early on in my career, I developed the philosophy of building good relationships with the students in my class, which is something I hope to continue at St Dominic's. When I moved into Year 4, I began to use technology to enhance learning for students in my class. I am a School Based Curriculum Leader in Digital Technologies, where I have accrued knowledge in integrating technology into everyday subjects.
In 2016, I moved to St Pius X Catholic Primary School, where I have been the Year 6 Teacher. I always found Year 6 to be an exciting year with camp, Confirmation, leadership and Graduation as some of the events to look forward to. At St Pius X, I continued my work in technologies as well developing expertise in other areas such as curriculum, pastoral care and community engagement.
Personally, I'm married to my beautiful wife Charlotte and am a bit of a sport nut, which makes teaching sport quite exciting for me this year. I am very much looking forward to my role as Assistant Principal. I want to do an excellent job, but at the same time I am also here to learn about what the Assistant Principal role entails, as well as learning about myself as a leader.
I look forward to meeting all of the students and parents as the year progresses.
Alex Paljetak
Assistant Principal