The school is thankful to the Parish for enabling us to use the Parish drive way as a 'kiss and ride' area for families.  In general families taking advantage of this option use it effectively and help to ensure that traffic moves smoothly and safely, for which we are extremely grateful.  To continue its effectiveness, below are several tips to keep in mind when using the driveway in the morning or afternoon:
If at the front of the line, please pull up to the start of the footpath (first orange cone), cars behind should then pull up ensuring that there isn't an overly large gap between vehicles.
In the afternoon, students will be loaded into cars in groups of three.  Once one group of three has entered their car the next three will be lined up along the path behind the barrier.
Students will exit the path at one of three corresponding exit points between the cones.
Encourage and educate your children, to enter and exit the vehicle independently on the passenger side.  If possible, parents should try not to get out of the car to assist their children.  We appreciate this can be difficult for some of our very young students, however, we simply ask that you work towards this goal.
Be aware that the drive through area is not a place to park and enter the school to collect students.  If entering the school, parking is available in the parish carpark and the school carpark along Beatrice Street.
Remind children to assist staff by sitting under the entry canopy quietly, actively looking out for your car and being alert to the teacher's instructions.
Discuss each morning with your child the arrangements regarding who will be picking them up at the end of the day.
With a number of students moving through this area, remember to drive slowly and take extra precautions.
Turn left out of the driveway.  The City of Stirling has reminded us that turning right is not permitted under road traffic rules and doing so could result in an accident.  We understand that this may take you slightly out of your way, however, the safety of all in our community is the key objective.
Your support with the above tips will be greatly appreciated by the school staff, students and parent community.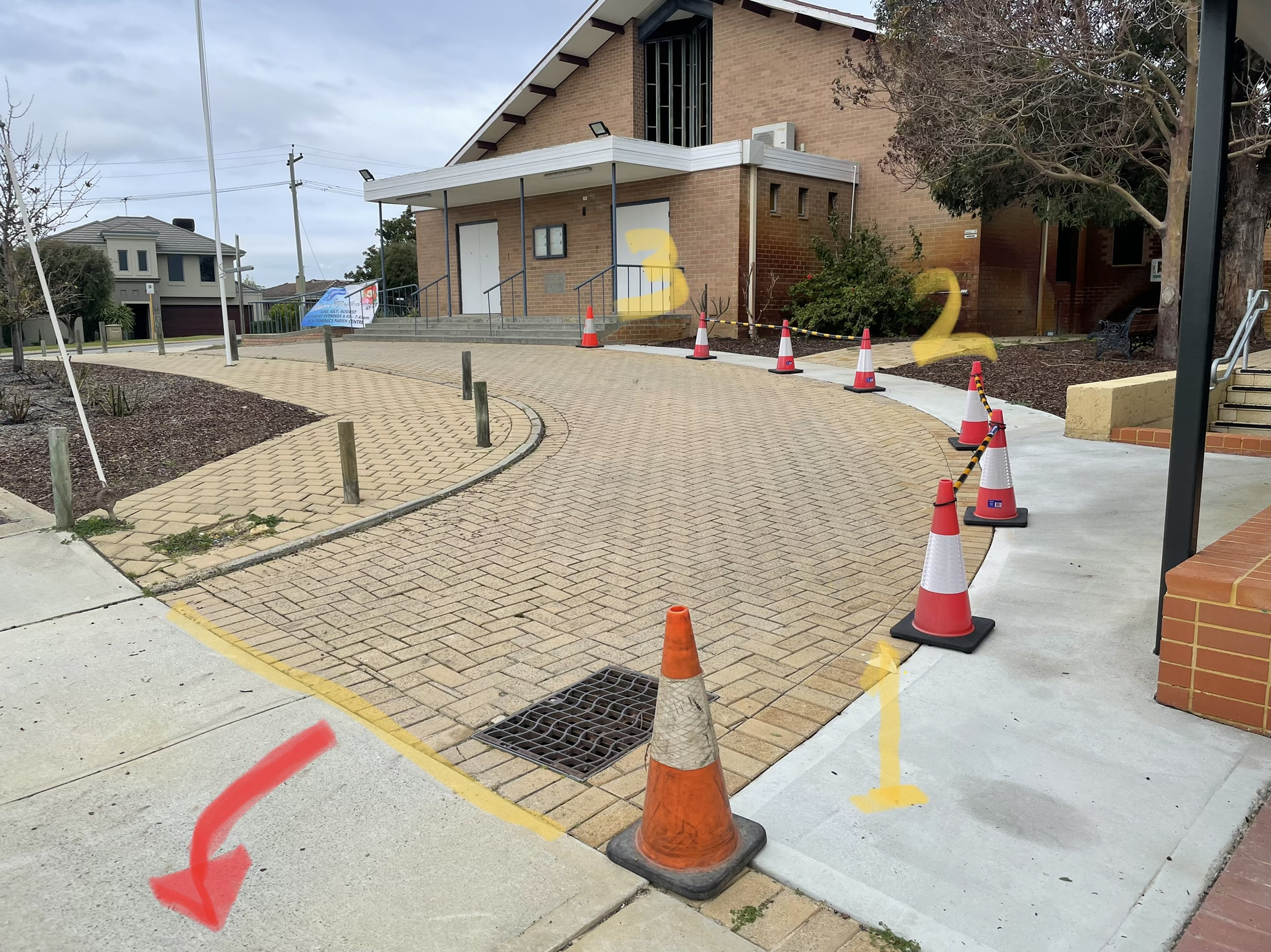 Leon Bolding
Principal