This year, we are trialling a new format for the faction athletics carnival. The reason for this is first and foremost, to give all students more activity time, rather than (for some students) spending most of the day in faction bays. The new format will allow all students to participate in every event provided for their age group, earn ribbons and stickers for their performances, allow for the calculation of a champion boy and girl in Years 3 – 6, and still provide the data required to enter older students into interschool carnival events.
A draft outline of the day is below. You will see that younger students are attending for only part of the day, whereas older students will attend all day and participate in a greater number of events. Classroom teachers will stay with their class throughout the day, but every class will require at least one parent helper for measuring/ recording of data. If you might be available to assist for all or part of the day, please complete the online parent helper form linked below. All instructions and equipment will be provided on the day.
The last exciting addition to the carnival, is the use for the first time, of electronic timing gates for running events. This will mean, that no matter which heat a student runs in, overall results will be based on times, ranked by gender and year group. This will make for more accurate and fairer results for all students.
Thank you in advance for your support of this new initiative, I hope you and your child(ren) will enjoy being able to do more at our faction carnival, while still competing hard for their team.
A paper permission slip will come home in your child's bag tomorrow, however, if required a digital copy can be downloaded via the link below.
Please contact me if you have any queries.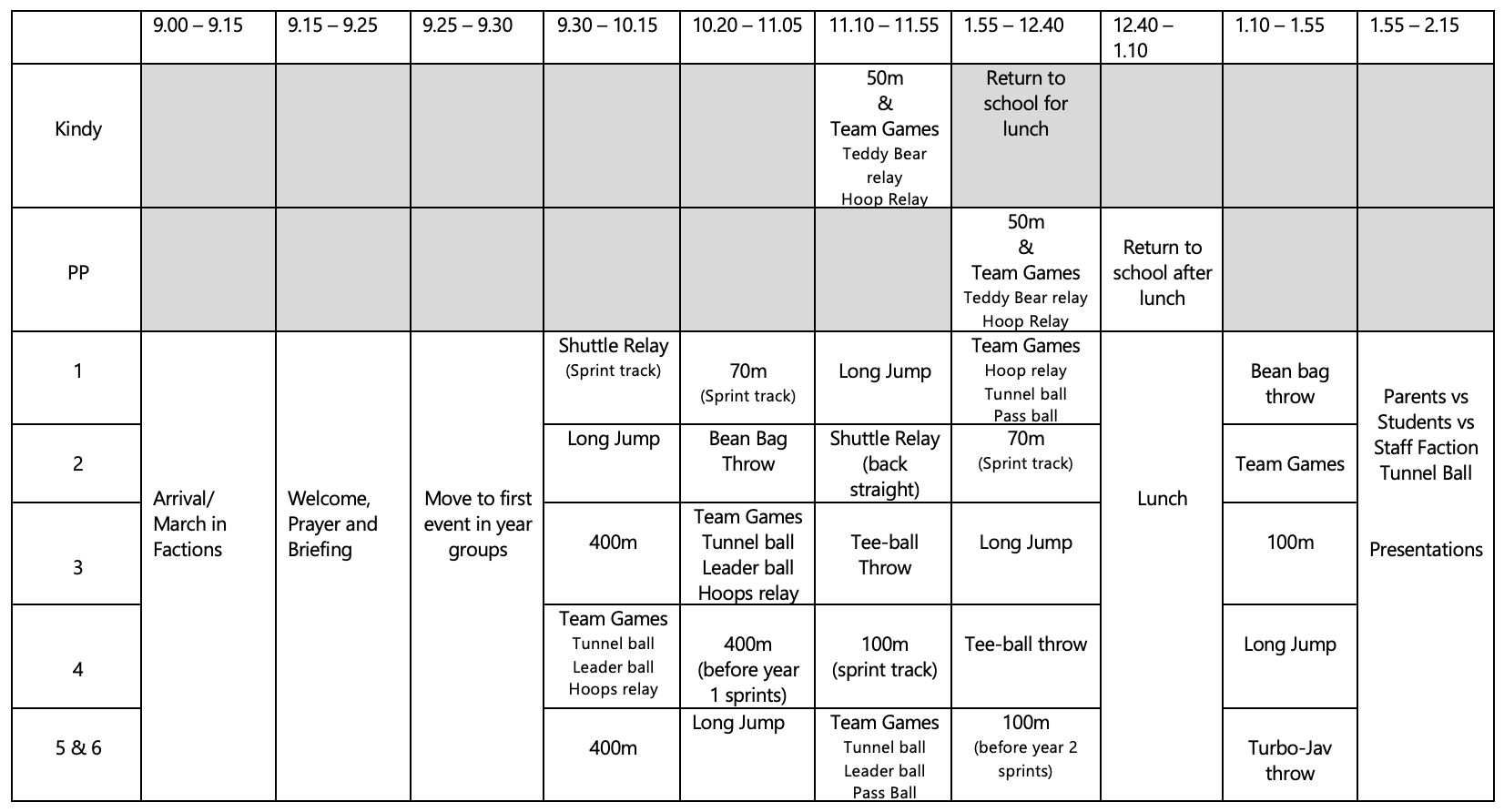 Sarah Thompson
Sports Teacher